All you need to know about applying to rent a property through Complete
THE APPLICATION PROCESS
Here's our 10-step application process. It might seem a bit daunting but remember,  we're here to help good people rent good properties
the application process
You tell us that you would like to apply for the property that you viewed with ourselves and have completed the Complete Tenant Application Form.

Once we have received the above application form, we will send you an email link to fill out your referencing forms from a company called Homelet.

You are then due to pay your holding deposit (equivalent to one weeks rent) to secure the property. This payment can be made via bank transfer or by card in our office.

Once we have received your holding deposit and BOTH sets of application forms, we will inform the landlords of your details.

If the landlords are happy to proceed with yourself, a move in date will be agreed and you will then be submitted into referencing, which will be carried out by our referencing company Homelet.

Whilst your referencing checks are underway you will need to bring in specific ID to one of our offices for any applicants over the age of 18. We will provide you with a list of acceptable documents, ideally a passport (copies not accepted).

If you pass Homelet's referencing checks, we will confirm this to you. Your ID will then be used to carry out Right to Rent Checks, as required by law.
If you do not pass referencing, we will review this with the landlords. It may be the case that you can obtain a guarantor or pay rent upfront. If you have failed referencing through something that was not disclosed to us on application, then your holding deposit is not refundable

We will confirm to your new landlords that you have passed referencing and will confirm move in date with both parties.

We will contact you approximately a week before move in date to let you know how to pay your rent and deposit and to book in your sign up appointment. You will also be provided with a blank copy of your tenancy agreement for you to read through before move in day.

You will attend one of our offices on move in day to sign your tenancy agreements (if you haven't already) and collect your keys.
---
Fees to Tenants
Applicable to all new assured short hold tenancies (ASTs) commencing on or after 1st June 2019.
Holding Deposit – capped at One weeks rent
This is usually £125 per property unless the rent is less than £500pcm
Paid by you to reserve the Property. This will only be retained by us if any relevant person (including any guarantor(s)) withdraw from the tenancy, fail a Right-to-Rent check, provide materially significant false or misleading information, or fail to sign their tenancy agreement (and/or Deed of Guarantee) within15 calendar days.
---
Deposit – capped at 5 weeks rent
where the annual rent is under £50,000 and 6 weeks rent where the annual rent is £50,000 or higher.
This will cover damages and defaults by the tenant as detailed in the AST during the tenancy.
---
Late payment of Rent
Interest will be charged at 3% above the Bank of England Base Rate from Rent Due date until paid in full. This will not be levied until the rent is more than 14 days in arrears with the interest calculated back from the first day of the arrears.
---
Lost Keys or security devices
Tenants are liable to the actual cost of replacing any lost key(s) or other security device(s). If the loss results in locks needing to be changed, the actual costs of a locksmith, new lock and replacement keys for the tenant, landlord any other persons requiring keys will be charged to the tenant.
---
Variation or changes to an existing tenancy agreement — £50 (inc. VAT) per change.
This charge will cover the costs associated with taking landlord's instructions as well as the preparation and execution of new legal documents. This also covers costs in 'change of sharer' situations and covers the landlords costs in securing a new sharing and associated legal requirements in processing that new sharers application.
---
Early Termination as requested by Tenant
Should you wish to leave the property before the end of your tenancy agreement, and should the landlord agree to this, then you will be liable to cover the landlord's costs of re-letting the property as well as any rent due under the terms of your tenancy agreement up until the point the replacement tenancy commences.
---
Utility Payments
Tenants will remain responsible, unless agreed otherwise, for all utility payments, TV licence and Council Tax accounts. Please refer to your AST for full information.
---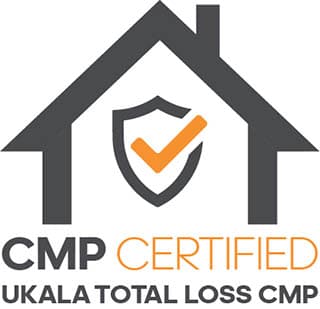 Client Money Protection 
Complete Property are protected by UKALA Total Loss Client Money Protection Scheme (CMP).
Click here to see our certificate
---
We hope this has covered any question you might have, but please feel free to give your local office a call if you'd like to know any more.
Details correct at time of publication (June 2016).