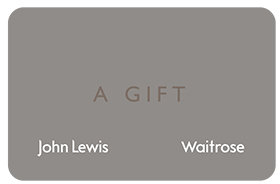 We have built our business on delivering a complete service that people want to recommend to others.
Our commitment to doing things thoroughly and completely has just one thing in mind: to ensure we deliver the service that you have the right to expect. And if that means we earn your trust and even a recommendation to others – well, we just see that as the best way to do business so everyone wins.
Recommend a friend and if they go on to sell a home or let a property with us we'll reward you both with a £75 John Lewis Gift Card.
Terms and conditions do apply, a minimum fees will apply and vouchers will be paid only upon successful completion of a sale or let subject to a minimum contact length. Please contact us for more details.