Tenant queries? Legislation concerns?
Tax advice?
 Complete Landlord Surgery is here to help.
Tax queries explained  |  Legislation clarified  |  Dealing with challenging tenants
Being a landlord isn't always easy, we know. Many of our landlord clients have one property, while others have scores. Whichever you are or anywhere in between, our Landlord Surgery was set up offer YOU help, guidance and professional support with any questions or concerns that you have about renting out your property.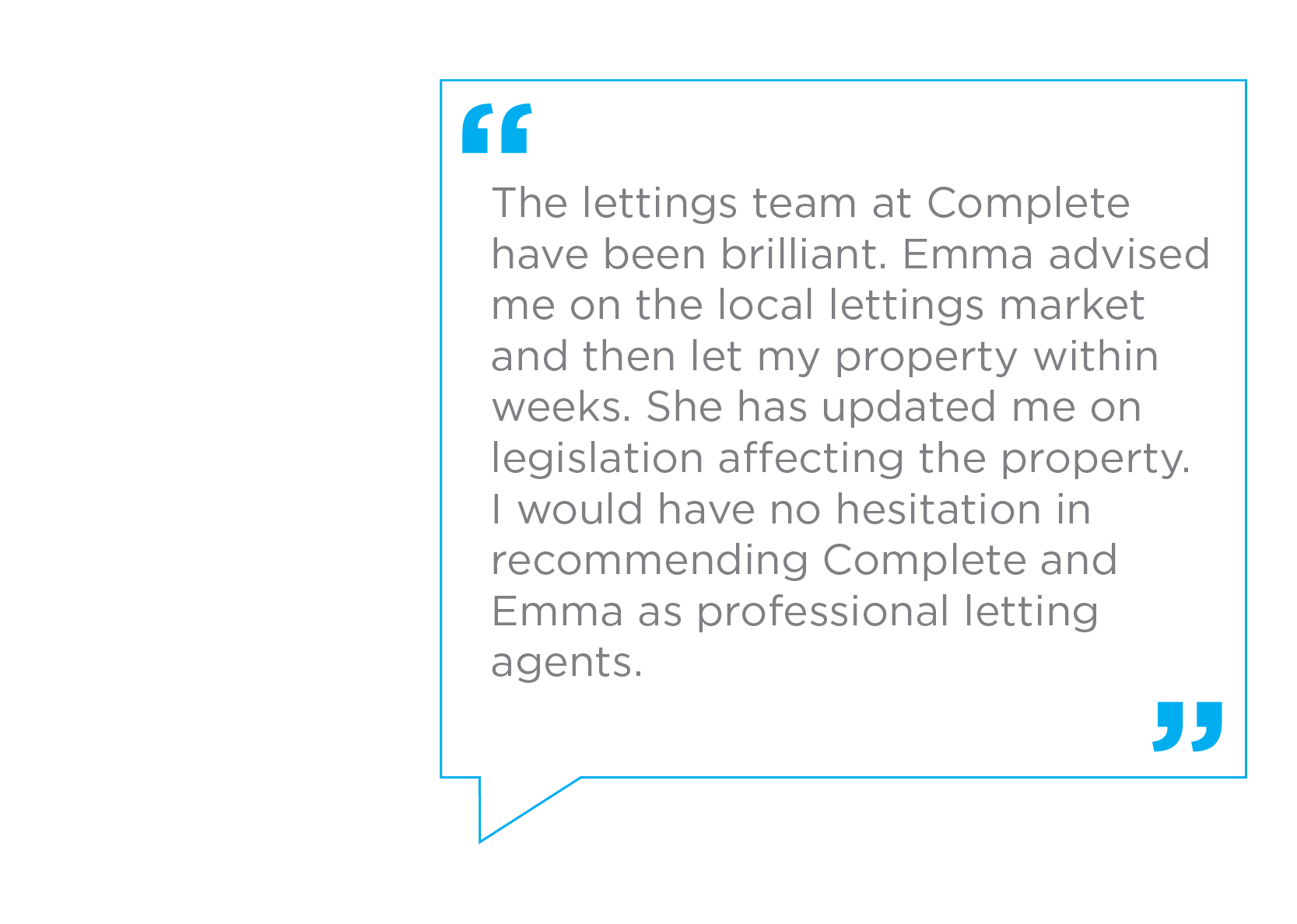 Our knowledgeable and up-to-date lettings team understand the ins and outs of the rental industry inside out. We know the legislation, how it applies to our customers, and are fully conversant in the tax implications of letting out a property. Tricky situation with a tenant? Having been in the business for years, we've seen it all and are on-hand to offer advice and proposed routes forward. 
This is just another way that the service you can expect from us is 'Complete'.
Every month, we send our Landlord Surgery members a newsletter which our customers love. It's packed full of information, tricks and tips, legislation updates and advice – and has been put together to help landlords like YOU.  
Register Below and we'll keep you informed.
Do you have a more immediate question that you'd like our team to assist with? That's what we're here for; just give us a call. If it's out of business hours, please leave a message or drop us an email and we will get back to you at the earliest possible convenience.  
Are you not yet a Complete landlord? Would you like to see the fantastic range of benefits that our lettings department offers?
Register here and we'll get this information sent out to you ASAP