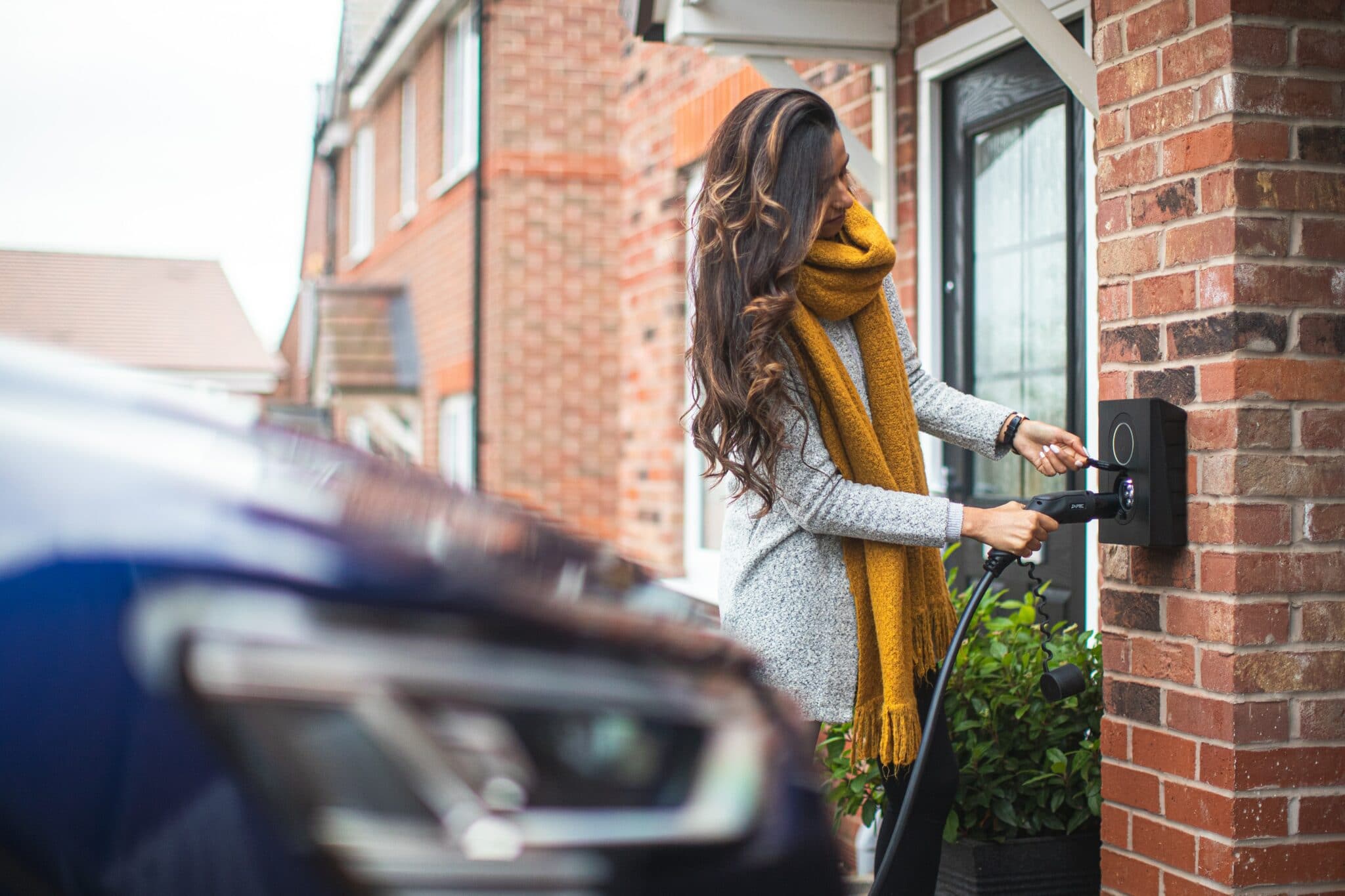 Is a garage, driveway or designated parking space on your wish-list when searching for a new home? Well, we may see electric car charging points race their way to the top of home-hunters lists too as the demand of energy efficient and more sustainable homes pushes it's way to the fore – according to a recent survey conducted by the Home Builders Federation.
It's been over a year since the Government announced that the sale of new petrol and diesel cars will be banned by 2030 with manufacturers moving away from hybrid models and over to electric-only cars.
This means, that from 2030 the number of car owners needing to charge their car from their home will increase considerably. In fact, Rightmove recently reviewed the number of homes listed for sale on their portal with an electric car charging point installed at the property (excluding newly-built homes), or in a nearby street and discovered this has jumped by 541% compared to this time last year!
A recent survey carried out by the HBF revealed the pivotal relationship that the new homes industry can play in driving the UK's burgeoning electric vehicle industry as 71% of people responded said they would be more likely to purchase an electric car if their house came with an electric vehicle charging station – a feature that is becoming more prevalent on new-build projects throughout the country.
What does the new legislation mean for property developers?
Under the new legislation, all new homes and buildings in England will be required to install EV charging points. This includes new-build supermarkets, workplaces and buildings undergoing major renovations. The scale of this cannot be overstated – the government expects the move will see up to 145,000 charging points installed across the country each year. However, when it comes to EV charging, quality is just as important as quantity.
With the rapidly growing demand for charging coupled with tightening legislation, the race is now on for developers to find a reliable and long-term solution to the EV charging challenge. While some could perceive this as just another box to tick, others will recognise the opportunity it presents. By adopting a long-term approach to the challenge, developers can ensure they get EV charging right, support the widespread transition to cleaner transport, and gain a competitive edge.