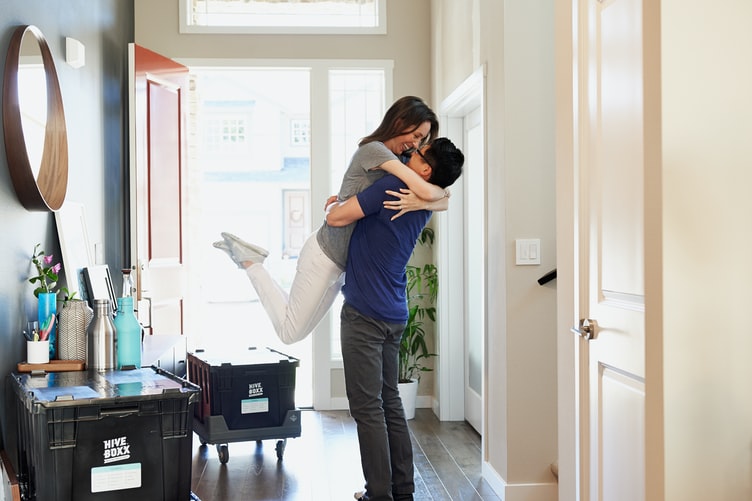 Whilst the current situation means that certain tasks are no longer possible, there are still lots of jobs that are achievable.
The main thing to remember is that, as a seller, you get two opportunities to make a first impression to potential buyers.
The first is when home-hunters see your home listed online whether that be on social media, your estate agents website or house-hunting portals such as Rightmove, which means that your property needs to look shipshape for the photographs.
The second is when people come to view your home whether that be in real life or via an online video viewing, you'll want to make sure that your home looks as good as it can.
Here, we've put together a quick and easy checklist to ensure that your home is ready to go.
Declutter:
De-cluttering your home creates the illusion of roomier spaces and also means that you will be showing buyers around a clean and tidy home.
If home-hunters can visualise living in a property, they are likely to be more serious about putting an offer in.
Documents:
Your estate agent and solicitor will ask for various pieces of paperwork throughout the selling process, so if you can gather together all the relevant documents ahead of time, you should avoid delays further down the line.
Some of the paperwork to consider rounding up include:
HM Land Registry title documents
Gas checks completed by a Gas Safe registered engineer
Electrical checks – an Electrical Installation Condition Report
FENSA or CERTAS certificates for windows
Planning permission for any major work carried out
Building regulation completion certificates and builder's guarantee certificates for alterations or additions
Previous survey report from your purchase of the property – this will assist your agent in understanding whether there is anything that may be highlighted in an upcoming survey and address with a prospective purchaser ahead of this being carried out
Minor adjustments:
Now could be the time to tick off all those annoying DIY jobs that you've been putting off. This will help prevent prospective purchasers from negotiating the price of your property. Here are some small details that can make a big difference:
Touching up the mastic in the bathroom
Refilling cracks and picture hooks
Touching up paintwork where there are marks on the walls
Taking limescale off taps
Re-grouting the kitchen
Keep the garden tidy:
Your front garden is the first thing that a potential buyer will see, so make sure that you give them a reason to smile straight away.
Similarly, the back garden can be a deal clincher, and an impressive outdoor space could set your home apart from the rest. Here are some suggestions to tick off your list:
Cut the grass (or make sure its freshly grown)
Prune any overgrown hedges
Give the fence panels a new lick of paint
Get rid of the weeks from your patio
Make sure that rickety gate isn't about to fall off
Clean up any dog mess
Find out what your home is worth:
The first step to making a decision for the future is to find out how much your home is worth. Now is the perfect time to get the wheels in motion for when life goes back to normal. Our teams know their areas like the back of their hand. Along with key market data and many years of experience our valuations team are here to help you start your journey including preparing you for your move and guiding you through the next few weeks.
Our virtual team are working hard to help move your property journey forward and are hand to deliver the same level of service our customers love and expect. You can book a virtual meeting with our team by clicking the link here.