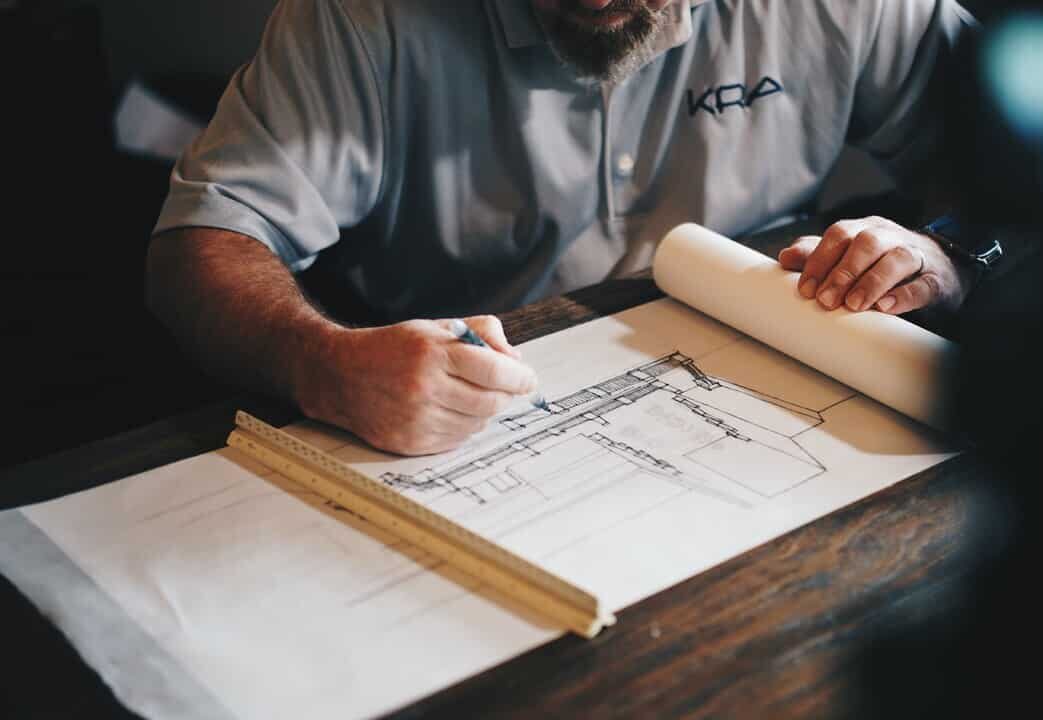 In June, the Government announced the launch of their latest scheme 'Help to Build', designed to provide home-movers with the ability to build the home they have always dreamed of.
A bit like the Help to Buy for self-builders, Help to Build is an equity loan scheme. It enables independent home builders with a 5% deposit to apply for a Government loan to build the home of their dreams.
The loan can be between 5% – 20% of your total land and building costs in England – and up to 40% in London.
The total build costs cannot exceed £600,000 or, £400,000 if the land is already owned by the homebuilder.
Similarly, applicants must plan to live in the property as their primary home once build complete and not as a second home.
Why has Help to Build been launched?
Backed by £150m government funding, Help to Build is designed to help families who don't have Grand Design-sized budgets to realise their dream of building their own home.
Most people who want to custom-design their own homes have been priced out of self-building due to the large sums due up front.
The average deposit needed for a self and custom build plot sits at 25% of the total land and building costs.
Help to Build has been created to bridge the gap between a small deposit and the money needed to build your own home. It will also help people to overcome prohibitive mortgage costs, by reducing the overall size of the mortgage required to carry out the building works.
I am looking to build by own home. How do I apply for Help to Build funding?
You can apply for Help to Build if you:
Are 18 years of age or over
Have a right to live in England
Will live in the newly built home as your main residence.
Help to Build application steps:
Secure a self build mortgage, from a lender registered for Help to Build, or through a broker.
Apply for Help to Build through Homes England.
If your application is successful, you'll receive an equity loan offer based on the estimated costs of buying a plot of land (if needed) and building your home.
When your home is complete, Homes England will pay the equity loan to the registered lender. If you accept the offer you have three years to buy the land (if needed) and build your new home.
The government is planning for Help to Build funding to be available for four years, but it may close sooner if the scheme proves to be popular and the £150m funding runs dry.
Where can I apply for a Help to Build mortgage?
Darlington Building Society were the first lender to offer Help to Build mortgages. Since the release of the scheme in June, Halifax have too joined the party and will be offering Help to Build as part of their mortgage product range.
Government plans to unveil more self-build plots and promote factory-built homes.
The government has also set out the measures that it will take forward from a review by South Norfolk MP, Richard Bacon, to boost the sector. These include:
A specialist unit within Home England to bring forward more self and custom build plots on regeneration projects across the country.
Bringing forward legislation through the Levelling Up and Regeneration Bill to promote self and custom building, including the review of the National Planning Policy Framework (NPPF).
The Modern Methods of Construction Task Force (MMC) will promote the use of modular factory-built homes to boost custom homebuilding.
Applying for funding as a developer to sell self-build and custom plots to those planning to utilise the governments Help to Build.
Developers will need to apply for funding for Help to Build in a similar way funding is applied for in order to offer the Help to Buy scheme across new build home developments. This will need to be in place and offered by the developer in order for the customer to utilise the scheme when purchasing a self-build, custom build or shell build plot.