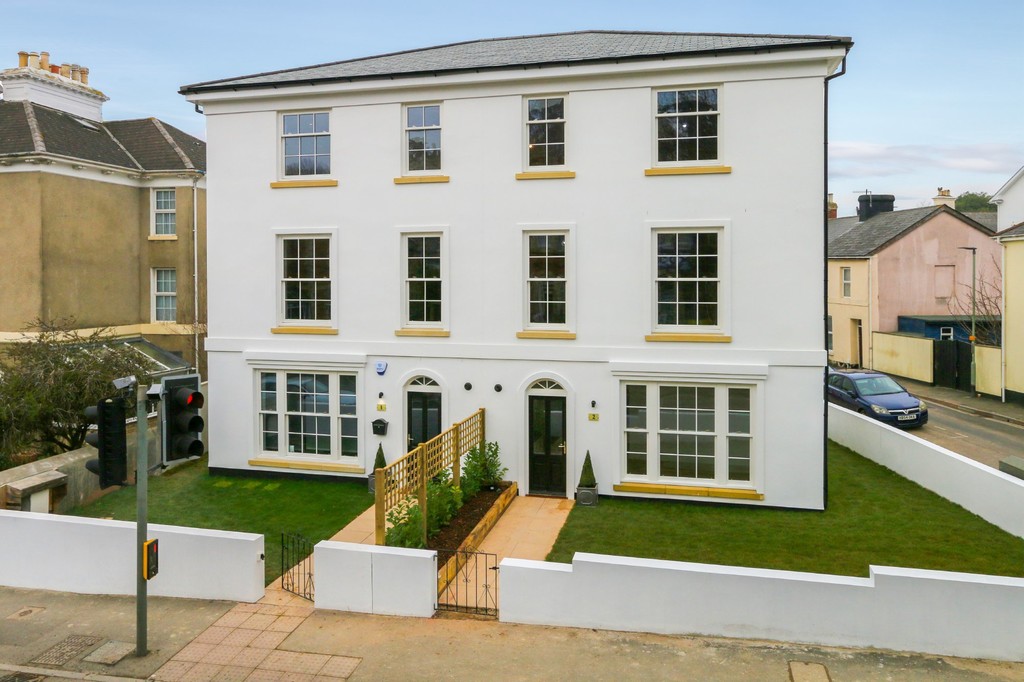 Formally Prospect Chapel, a place of worship – Prospect House is a new small collection of just 9 homes, located in the heart of Newton Abbot. Built by a local developer, Armarda Property Group.
These homes embrace the Georgian style of properties close by to ensure they sit sensitively in their environment.
Armarda Property Groups Company Director Anthony Hamilton – father of the 5 times Formula 1 world champion Lewis Hamilton runs a successful property development portfolio, decided when the opportunity arose, to carry out the development of 6 flats and 3 houses in the historical town of Newton Abbot.
The architecture in the area allowed his development team to create a traditional Georgian style build, which sat sympathetically in the area, whilst allowing the purchasers to live in an energy efficient property.
Following the completion of this development, Anthony Hamilton will commence another development in Newton Abbot, which is located within the Wolborough Hills area of Newton Abbot, which again has been sympathetically designed to sit within the current landscape.
David Thomas who lived at the house prior to the church and demolition quotes; "I would be very happy to see the columns incorporated into a new design as they were saved and reused on site when my parents house was demolished.  It would not only be tipping a nod to the past keeping a piece of history of the site, but also reusing old with new and a great way of on site recycling – no carbon footprint!"
These columns have been recycled and will be used for the entrance porch to the rear of the apartments.
With one flat now fully occupied there are 5 apartments and 3 houses for sale. An open day will take place on Saturday 11th May 10am to 1pm where golden envelope prizes could be won for reservations taken on the day. These prizes will range from flooring, fully furnished apartment and some signed Lewis Hamilton memorabilia. To confirm your attendance, you can contact Complete Estate Agents in Newton Abbot on 01626 362246 or email newton@completeproperty.co.uk.