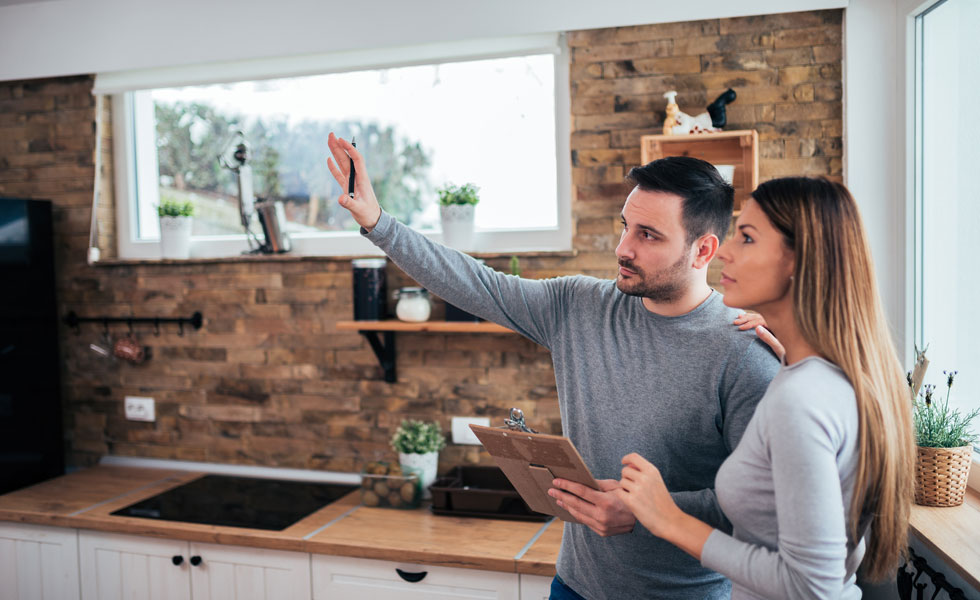 Significant home improvements are expensive, so it's important to consider how your plans will add value to your home. More and more of us are choosing to improve rather than move. So, here are five ways to make your property better to live in, in a way that also adds value to your home.
If you have lots of plans for home improvements it makes sense to focus on projects that will also add value to your home. That way what you spend now will be reflected in the price of your property when you sell.
The Home Owners Alliance asked over 300 members of the Federation of Master Builders (FMB) and estate agent members of the Guild of Property Professionals which projects will add the most value to your home. Here's what they said.
1. Knock down a wall for an open plan living area – Spend £3,500, add £48,000
The research found that removing an internal wall to create an open plan kitchen and diner was the best way to add value to your home. It could cost around £3,500 but add £48,000 to the average London property or £27,000 to the average home in Dorset.
Not only will this add value to your home, it should also make it more pleasant to live in, with more and more of us opting for open-plan living. Knocking down walls means more communal spaces where families can enjoy quality time together, whether that's chatting while dinner is cooked or keeping an eye on kids while they do their homework.
Best of all, this is a relatively simple project that most builders can complete in under a week. Meaning you could make almost £50k in just 7 days!
2. Build a garden room – Spend £6,700, add £10,000
Another option is to add another living space outside. Building a room in the garden adds around £36,000 to an averagely valued home in Surrey, or £10,000 in London, according to our research in partnership with the Federation of Master Builders (FMB) and The Guild of Property Professionals.
3. Spruce up your kitchen – Spend £4,000, add £15,000
A fresh kitchen isn't just a treat for you, it can also significantly boost the value of your home. Putting in a new worktop, cabinet doors or floor doesn't have to break the bank – it costs around £4,000 on average. But, it could add £17,000 to the value of a London property, or the FMB and The Guild of Property Professionals found it could add around £15,000 to the average home in Cambridgeshire.
4. Create a downstairs loo – Spend £1,500, add £26,000
A downstairs toilet is a big attraction to a variety of different buyers. Adding one will make your home attractive to young families with children, those that like entertaining and don't want guests wandering upstairs, to older buyers who might be looking to future proof their homes.
So, turning wasted space, such as an under stairs cupboard into a loo can add value to your home. This is a great project if you have a limited budget because for only a relatively small outlay of around £1,500 you could add around £26,000 to your home's value, according to our research.
5. Make way for an ensuite – Spend £5,000, add £15,000
Another way to add extra bathroom space is to carve some space out of your master bedroom to create an ensuite. The job should take around 11 days but could add £14,525 to the value of the average London home.
And finally, before you start ask the experts
Don't forget to ask an expert
Improving your home to make it more enjoyable is a benefit for you and your family today. Opting for a project that will also give you a big financial boost when you sell only adds to the benefits. However, if your primary aim is to add value to your home then you should consult an expert first to make sure you'll get a return on your investment.
As local property experts we can discuss with you the features most in demand from a typical buyer of your type of property and we will be able to tell you what refurbishment projects other homes on your road have benefited from and how much value those projects added. We have recently launched our virtual valuation service which will allow you to discuss your property value and how you can add value to your home, with our expert team via our virtual portal. Click here to book an appointment.