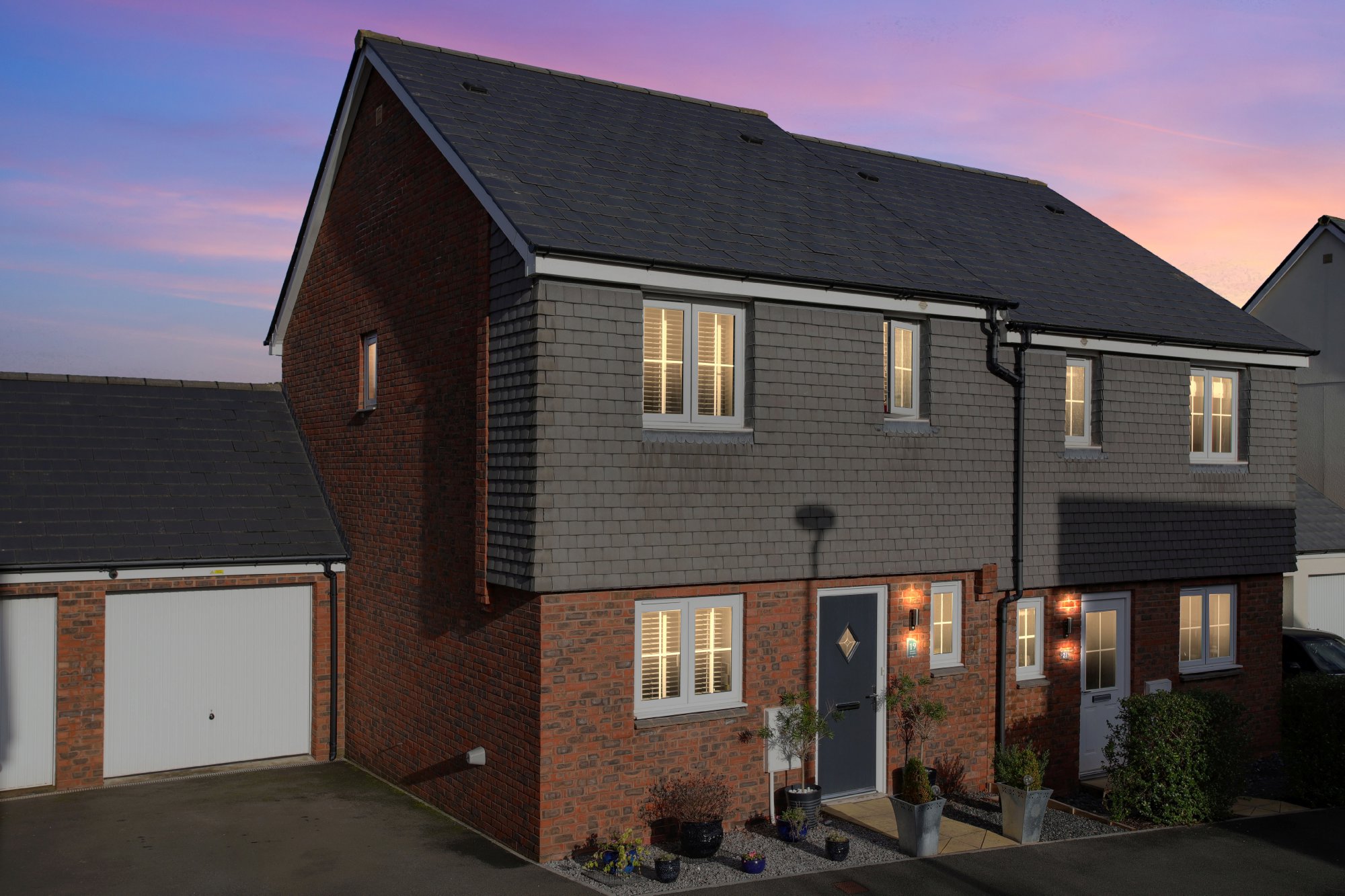 Did you know the average property price in the South West has risen by £31,000 in the past 12-months?* That's an average of 13%.
Pent up demand triggered by the pandemic has led to the busiest housing market for more than a decade, as one in every 16 homes in England is set to be sold to new owners.
Our friends at Zoopla have also shared that the average UK home now costs £240,000 compared with £200,000 just five years ago.
It comes as no surprise that the high number of buyers in the market, combined with a shortage of available properties, has pushed up the average cost of a UK home – according to Zoopla's latest House Price Index.
Devon based estate agents Complete Property over the past 12-month's have sold 150 homes across Exeter, Teignmouth, Newton Abbot and Bovey Tracey and have noticed a marked change in prices.
"We've seen the average house price rise within each of our key areas rise, with our more rural locations securing a premium price rise." – Bradley Duhy, Branch Manager, Complete Property
The average house price in the Bovey Tracey at the gateway to Dartmoor has risen by an impressive £41,000 over the past 12 months, while homes across Exeter have seen a more modest price rise of 9%, or an average of £24,000.
People want to learn the market value of their home for all sorts of reasons. They may wish to re-mortgage, to move house, or simply to learn the value that home improvements they have carried out might have had on their property. Precious few people, however, take the time to discover the exact figures – despite the fact that estate agents such as Complete Property offer free, no-obligation market appraisals to homeowners living in their areas.
"When our valuation specialists visit a customer's home, we've already done the research. Combining up-to-date market data and comprehensive expertise of the local area, we're able to provide homeowners with a well-reasoned explanation for their property valuation." – Ben Winterbotham, Branch Manager, Complete Property
We have just emerged from a booming festive period, where property portals such as Rightmove and Zoopla once again experienced unprecedented visitor numbers across their websites.
As the New Year begins and temperatures outside cool down, the property market is once again heating up, with January set to be another bumper month for property searches online.