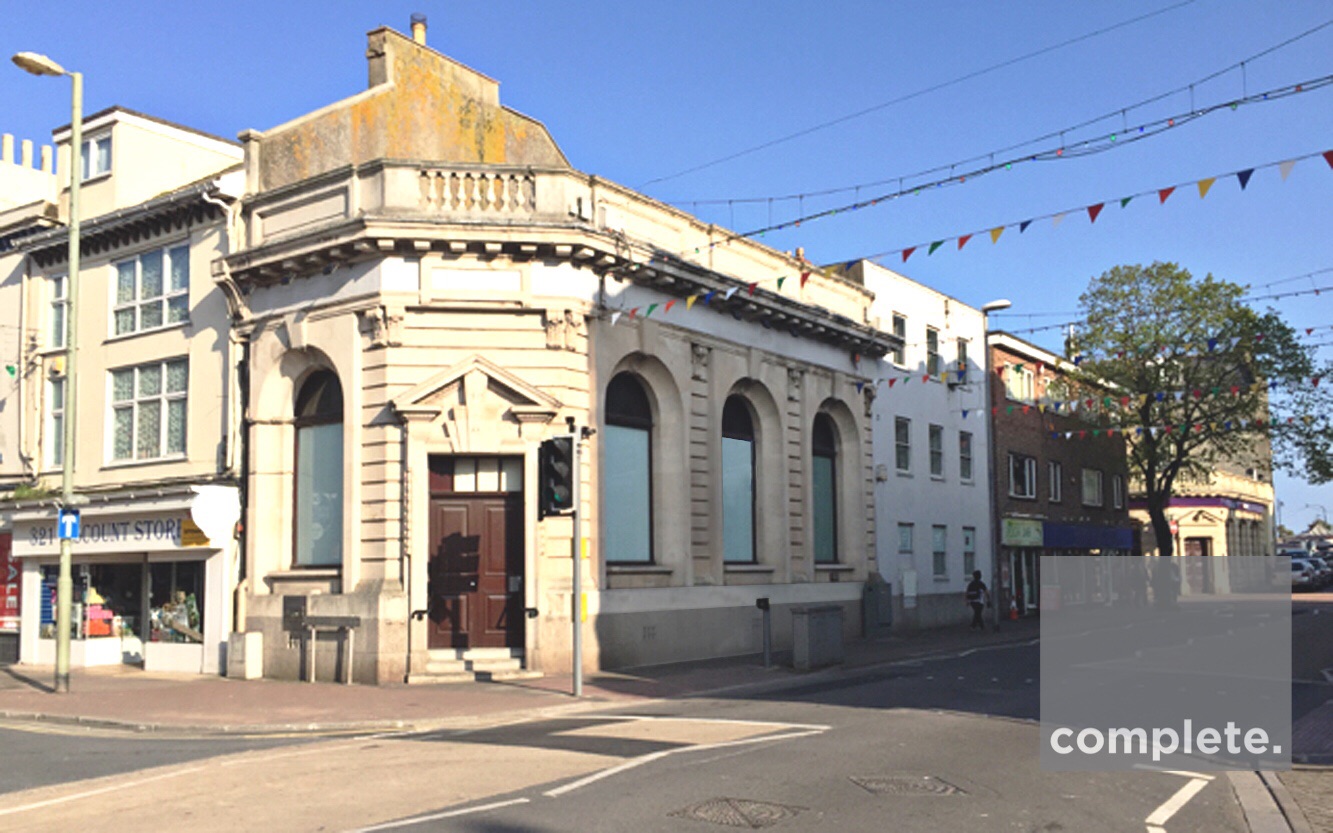 Local Estate Agents, Complete, have purchased what was previously the HSBC Bank in the heart of Teignmouth high street. The grand, imposing building is finished with intricate stonework and the interior still retains elegant wood panelling and detailing in what was once the large banking hall.
Complete's Managing Director, Will Smith, comments "Whilst our current office in Bank Street has great window space, the interior lacks facilities and amenity space with no room for expansion". He continues "The new office has superb full-height windows enabling us to better showcase our clients' properties and the greater interior space allows us to create a wonderful environment for our customers".
Complete believe that buying and selling a home can be a stressful and arduous process and feel that their new office will provide a pleasant and comfortable space for clients to spend time with the team who offer a wide range of property services including mortgage advice appointments, lettings services, help with buying and selling a home as well as a specialist land and planning team who offer free advice.
Katie King, Assistant Branch Manager of the Teignmouth office, says "We are thrilled to have secured such a beautiful building and we're looking forward to seeing the transformation the coming months! Our office will become the hub of all things property in the town and we want to create a space where clients want to come and talk to us- engaging with more local buyers will also ensure we can strive for even better results for people choosing us to sell their home".
A refurbishment of the building is currently underway, Complete intend to relocate to the new and improved offices in the coming months. If you would like any more information or you would like to contact the team please call 01626 870870.